Useful information
Location

Amsterdam RAI
The Global Superyacht Forum was held at the Amsterdam RAI during the world's largest Marine Equipment Trade Show
(METSTRADE)
. Using this venue allowed our delegates to maximise the use of their time in the city. The SuperYacht Pavilion and METSTRADE are always accessible for anyone with a Global Superyacht Forum delegate badge.
Amsterdam RAI
Europaplein 22
NL 1078 GZ
Amsterdam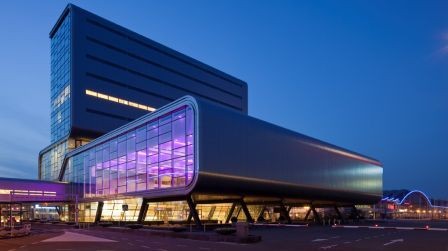 &nbsp
Travel
ISS GMT
are our recommended travel agency for the Global Superyacht Forum, handling all your flight, hotel and car reservations with a team of booking agents available 24/7/365.
&nbsp
ISS GMT
holds private marine contracts with 50+ airlines worldwide and also has full access to great &nbsppublished airfares. Their focus is to offer cost effective travel solutions to the yachting community.
Please contact them directly to make your booking by emailing
GSF@FlyISSGMT.com
.
&nbsp
USA:
+1 954 761 9595
FRA:
+33 (0) 4 89 61 01 04
ITA:
+39 010 893 2532
NLD:
+31 20 808 0665
UK:
+44 1304 898 123
Click
here
to check on negotiated hotel rates close to the Amsterdam RAI.

METSTRADE


The Global Superyacht Forum was held in association with the SuperYacht Pavilion within the Marine Equipment Trade Show
(METSTRADE).
METSTRADE is the world's largest trade exhibition of equipment, materials and systems for the international marine leisure industry. Organised by the Amsterdam RAI in association with the International Council of Marine Industry Associations (ICOMIA). Held from 15 - 17 November 2016, access is included with a GSF pass.
The show's target groups are yacht builders, naval architects, repair yards, distributors, dealers, wholesalers, captains, marina operators and equipment manufacturers from around the world.
The SuperYacht Pavilion
&nbspis the central platform for the worldwide superyacht industry and a 'show within a show' at
METSTRADE
.
About the event
Click here to find out more about the Global Superyacht Forum.
Why Attend?
Click here to find out more about the benefits of attending Global Superyacht Forum.
Partnership Brochure
Click here to view the partnership brochure for this year's Global Superyacht Forum.
Testimonials
Click here to see reviews of the last edition.