Martin Lanting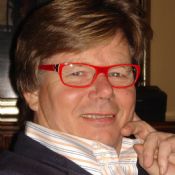 RossoMare Superyacht
Global Superyacht Forum 2012
Born in Rotterdam, walking distance to the ports, there could not be any doubt that Martin would spend his life and career around ships.

Having gone through all the stages of the commercial shipping adventure, Martin also studied maritime law and decided half-way through his career to move in to marine insurance. In 1988 he became a self-made entrepreneur in marine insurance. His company RaetsMarine provides meaningful services, insuring around 30,000 ships through offices in Rotterdam, Paris, London and Singapore with 140 employees.

Having moved to Monaco in 2007, Martin spent more time at sea and got a feel for the superyacht industry. Being tattooed as a person that does something, that others say cannot be done, Martin started to create his own ideas in design, use, construction and engineering of a superyacht. It all ended up in a new brand: the RossoMare, a classic 115 ft family yacht going back to the roots of pure ownership.

About the event
Click here to find out more about the Global Superyacht Forum.
Why Attend?
Click here to find out more about the benefits of attending Global Superyacht Forum.
Partnership Brochure
Click here to view the partnership brochure for this year's Global Superyacht Forum.
Testimonials
Click here to see reviews of the last edition.