Palladium Technologies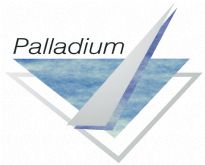 Mike Blake
3900 SW 30th Ave
Fort Lauderdale
FL 33312
USA

+1 954 653 0630
+1 954 536 5546
+1 954 536 5546
E-mail: mike@palladiumtechs.com

For 25 years, Palladium Technologies has always been at the forefront of advanced alarm, monitoring and control solutions for the yacht and megayacht industry. With award-winning products, such as SiMON, and the Apple based applications, the iSiMON, for the iPhone/iPod (DAME award 2009), and the SiMON2 for the iPad (DAME award 2010), Palladium has been recognized for creating the 'most innovative products'. This is achieved by creating products with great depth of integrated monitoring control capabilities, and easy-to-use, robust graphics.

With over 200 cumulative years of maritime experience at their disposal, Palladium extends it technology and marine experience to our AV entertainment systems, Lighting Control, IT Solutions, Multi-touch 4K Glass Bridges, Security Systems, and our Electrical Systems. &nbspThis provides the complete 'Technology Solution' from an industry world leader.
About the event
Click here to find out more about the Global Superyacht Forum.
Why Attend?
Click here to find out more about the benefits of attending Global Superyacht Forum.
Partnership Brochure
Click here to view the partnership brochure for this year's Global Superyacht Forum.
Testimonials
Click here to see reviews of the last edition.