Palladium Technologies, Inc.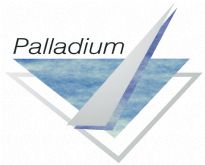 Karen Dudden-Blake
3900 SW 30th Ave
Fort Lauderdale
FL 33312
United States

+1 954 653 0630
+1 954 536 5546
E-mail: Karen@palladiumtechs.com
Since 1991, Palladium Technologies has been at the forefront of applying state-of-the-art hardware and software technologies to meet the complex monitoring and control requirements of modern megayachts. Their flagship product, SiMON, has won widespread acclaim throughout the industry for its depth of integrated monitoring and control capabilities, its rich user graphics and its ease of use.
Today, they offer a wide range of fully integrated solutions that encompass all aspects of megayacht management and control, including AV entertainment systems, IT systems, Monitoring and Alarm & Control systems, Ship's Security systems, Glass Bridge, and Environmental Automation, along with complete Electrical designs and systems throughout the yacht. Unique in the industry, their integrated megayacht solutions have been designed and developed by engineers with extensive seagoing experience and an intuitive understanding for the needs of the yacht's owner, captain, guests, engineer and crew.
Palladium is also listening to its customer's needs, by offering one source for total integrated solutions, customized to the owner's requirements, with leading edge technologies. And one thing you can always count on from Palladium, it's done with thoroughness, quality, elegance and style.
About the event
Click here to find out more about the Global Superyacht Forum.
Why Attend?
Click here to find out more about the benefits of attending Global Superyacht Forum.
Partnership Brochure
Click here to view the partnership brochure for this year's Global Superyacht Forum.
Testimonials
Click here to see reviews of the last edition.