Yacht coatings: how to avoid claims and headaches
Traditionally, coating systems have formed one of, if not the, most litigiously contested areas of superyacht delivery - new build or refit. The final coat represents the cherry on top for a number of builds, but, equally, it represents a major obstacle for the handing over of a project. At the Global Superyacht Forum 2016, Kay Wrede, CEO of Wrede Consulting, will be joined by a panel of experts to discuss the ways in which owners' expectations can be managed, met and exceeded.
"In the past coatings has been a hand crafted industry, we need to make coatings an industrialised system," starts Wrede. "We have to know from the beginning: what equipment is needed, how much time we have, how much money is being spent, where the work will be done, when, what resources are needed and do we have the appropriate human resources available?"
From the onset, an owner, or his/her team, must be made aware of what is feasible within the finite parameters of a project, this requires explaining procedures and associated risks at all stages. What can be expected at the end needs to be defined at the beginning contractually.
Difficulties with coatings systems do not always stem from the shipyards and the various subcontractors working therein; sometimes a yacht reaches a yard without a fully understanding the amount of work that needs to be done, sometimes the scope of work is changed at the last minute. Owners need to be aware that spur of the moment decisions may result in costs being driven up and mistakes being made, and this must also be echoed contractually.
The reality of coatings systems is that they are incredibly complex and difficult to handle. Even with the best laid plans there is still scope for the unexpected. However, by setting standards in line with the parameters of a project and keeping all parties informed at all times, the industry can go some way towards ensuring that owners know what to reasonably expect and shipyards, applicators and the various other factions involved in the project can protect themselves from litigation at a later date.
At GSF 2016, in a workshop entitled 'Put Your Coat On', Wrede and others will further explain how to create a high-quality, long-lasting solution to guarantee client satisfaction and avoid claims and headaches.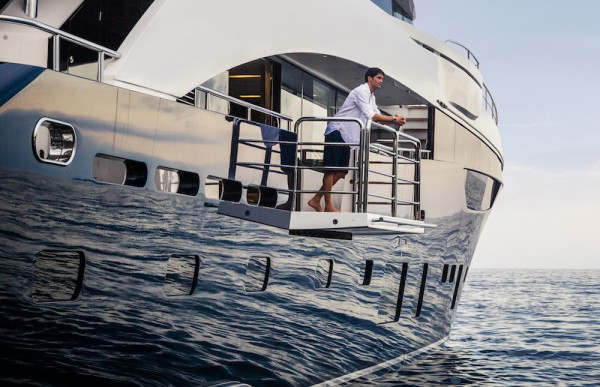 Profile links
About the event
Click here to find out more about the Global Superyacht Forum.
Why Attend?
Click here to find out more about the benefits of attending Global Superyacht Forum.
Partnership Brochure
Click here to view the partnership brochure for this year's Global Superyacht Forum.
Testimonials
Click here to see reviews of the last edition.