Get your game on at GSF
The aim of the
Global Superyacht Forum (GSF),
held from 16 - 18 November, is to put the fun back in the fundamentals of the superyacht world. A 'Gamification' workshop this year will introduce our delegates to a new way of doing business, as well as engaging their clients and employees, all whilst having fun.
Thijs de Vries
, founder of The Playful Company, will lead the session and encourage the audience to get their game on.
With a background in industrial design, de Vries' expertise lies in creating interactive software, with game-like features, to motivate employees and improve relationships with clients. "As designers we should design for fun, we should design for motivation. As people we need to be challenged. When challenged we grow and we get better at what we do."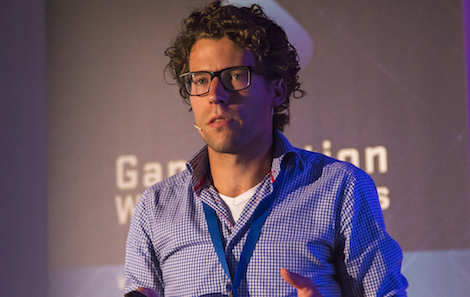 Thijs de Vries


De Vries acknowledges the fluid definition of this new and exciting technology, "There are many different definitions. For me, gamification is a way of designing products people love to use. In today's world, we are overwhelmed with choice and are therefore seeking products which fit in our lives perfectly. But it isn't the product itself which makes you smile, it is the interaction you have with that product. How the product responds to your actions, how the product engages with you, and most importantly, when."
This new business approach may seem daunting, but gamification can be directly applied in almost any company environment. De Vries is confident in its value of problem-solving and motivating employees and consumers alike. In his experience, the move towards fresh business practices is a result of the consumer becoming disengaged with products and service providers, "The push towards these innovative, disruptive techniques is coming from bottom up. Businesses need to adapt and listen to their users to be able to advance into this next era."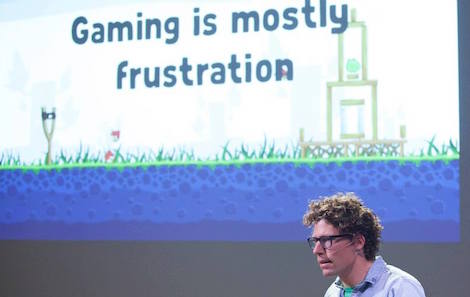 Gamification uses game-like features in a business environment

The session will provide the perfect arena for delegates to get a taste for this innovative technology. De Vries is eager to explain how gamification is a next generation business tool, "Today everyone has access to all this amazing technology, the next step is using that technology. Overcoming difficult obstacles or nailing that challenge can be a lot of fun. Once you feel this sensation of fun, you don't want anything else."
Don't miss Thijs de Vries' Gamification session on day two of the Global Superyacht Forum held from 16 - 18 November. Register your place by
clicking here.
Airbus Defence and Space
,
Awlgrip
,
Caterpillar
,
Cayman Islands Shipping Registry
,
Clyde & Co
,
MARSS
,
MedAire
,
MTN Communications
,
MTU Friedrichshafen
,
Palladium Technologies
,
Struik & Hamerslag
and
Yachtsure24
proudly sponsor this year's Global Superyacht Forum.
About the event
Click here to find out more about the Global Superyacht Forum.
Why Attend?
Click here to find out more about the benefits of attending Global Superyacht Forum.
Partnership Brochure
Click here to view the partnership brochure for this year's Global Superyacht Forum.
Testimonials
Click here to see reviews of the last edition.